Should I Update My House Before I Sell It November 12, 2021
Should I Update My House Before I Sell It? [INFOGRAPHIC]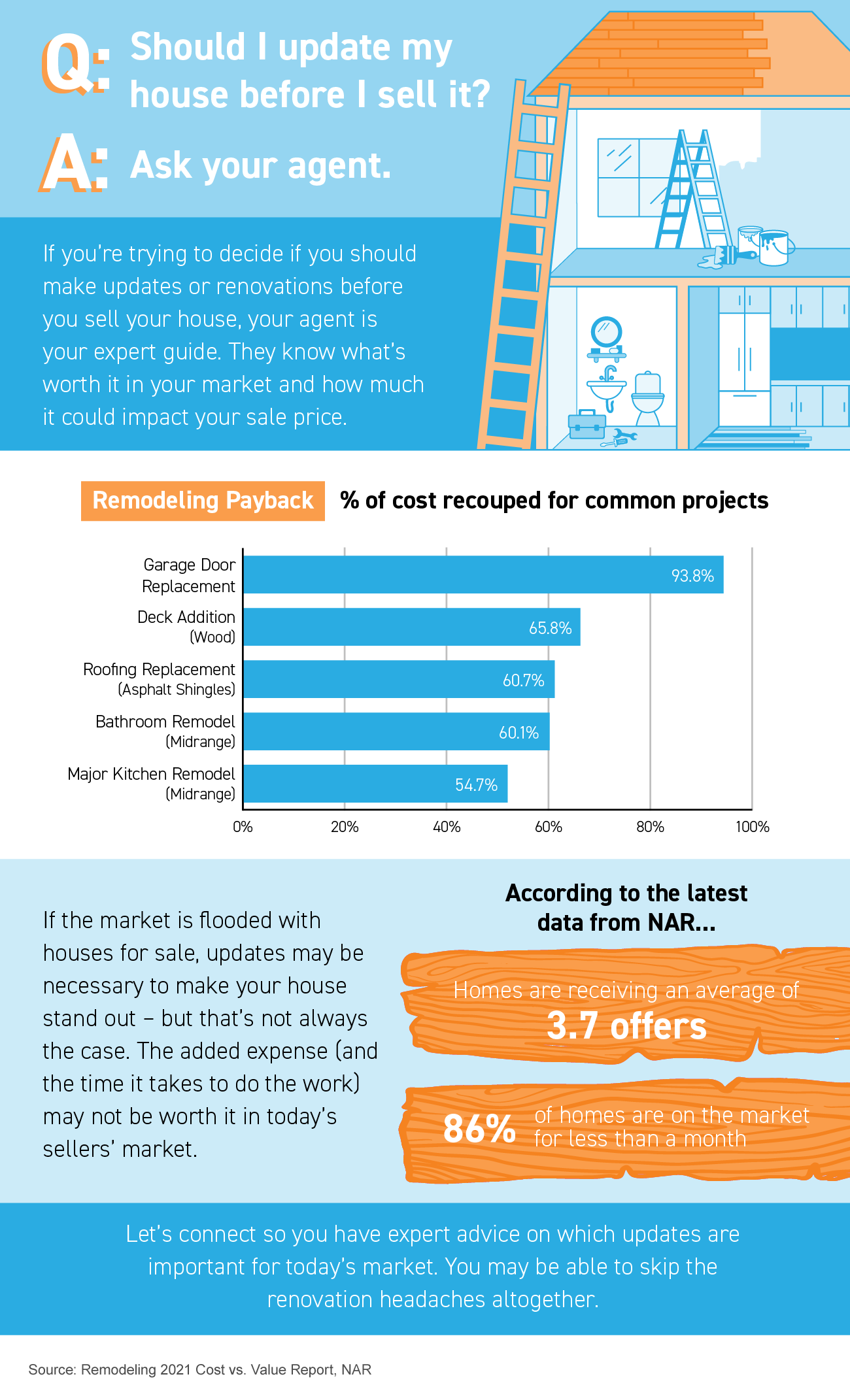 Some Highlights
If you're deciding whether you should make updates before you sell your house, lean on your agent to be your guide.
If the market is flooded with houses for sale, updates may be necessary for your house to stand out. In our current sellers' market, the added expenses might not be worth it.
Let's connect so you have expert advice on which updates are important in today's market.
Thank you for reading our Daily Blog!
Tony Vejar REALTOR®
Tony@LuxuryAzLiving.com
Looking to move? No need to look any further!
Are you in need of Home Loan with Zero Down Payment?
Do you have your own Down Payment?
Do you have a Realtor to help you win the Deal?
Here at Luxury Az Living, we are the one stop shop for all your Real Estate Needs.
Look No Further and Let Luxury Az Living Real Estate Group Help you!
Lets chat and get you in contact with the right REALTOR® for All your Real Estate Goals!
Please connect with us out on Social Media:
https://www.zillow.com/profile/TonyVejar
https://facebook.com/tonyvejar.realty
https://facebook.com/tonyvejar.az
https://instagram.com/tony.vejar
https://tiktok.com/@tony.vejar
How much is my Home Worth? Click the link below
Contact us


#AzRedCarpetRealtor #LuxuryAzLiving.com #ArizonaRealEstate #RealEstateTip