Home Seller Tips: How much does it cost to sell a house in Arizona?
You are thinking of selling your home and wondering exactly how much does it cost to sell a house in Arizona. This list is strictly an estimate for your reference and should in no way be held as the true and actual cost. Depending on the offer, you may pay part of your buyers fees.
In Phoenix, selling a house is not as simple as put your house into MLS, receiving a payment and handing over the keys. To sell a house in todays Market, you must be an expert or have the help of one in both selling and marketing property. There are numerous cost associated with getting your home sold that you should be aware of. Consult with your agent, as costs will be specific to your transaction.
How much are commissions?
In Phoenix, commission is 100% negotiable and will vary depending on experience, location, agency and others. The agent fee includes marketing for your home, giving tours of your home, open houses, listing your property on popular sites such as Zillow, and posting manual ads on sites such as Craigslist, Facebook, blog sites and more.
Let's say today that the average price of a home in Phoenix is around $225,000, if the commission to sell this home were 6% for example, you would pay $13,500 total. In Phoenix, typically seller pays all the commission to both the listing agent and the buyers agent. Again, commission is negotiable and you may have a variable commission that reduces the cost if the listing agent brings the buyer, that is called dual agency. You don't want to choose an agent based on commission. Not all agent are created equal and the marketing plan brings more showings which bring more offers which generally means a higher selling price and more money in your pocket.
Closing costs
The is the actual cost to sell your home in closing phase, which contains costs that many consumers are unaware of when selling their home. These fees includes escrow service fees, owner title insurance, county recording fees and others.
– Escrow fees. Fee associate for the transaction by escrow company. The fee may vary by company, but for our example, it is $500.
– Transfer tax or recording fees. These are tax and fees imposed by state and local government. It is about $50.
– Title insurance. In Arizona, seller typically pay the owner's title insurance premium for buyer. It is about $3.00 – $7.00 per $1,000 of appraised value
HOA fees
If you home is has Homeowner Association, there are some fees seller has to pay. Arizona law requires seller shall pay all HOA disclosure fees. Depending on the negiocated contract, buyer may ask seller to pay HOA transfer fees, capital improvement fees and others.
-->View My House Value Estimated in 15 seconds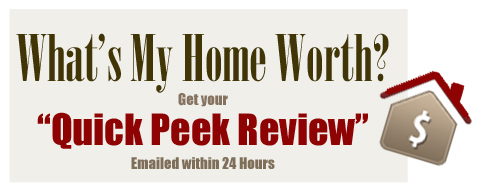 How much does it cost to stage a house?
It is important that your home gives a great first impression to potential buyers. It is very common today for property sellers to hire interior designer to help stage and prep their home by decluttering and making the home more presentable. The average cost for this service in Phoenix is between $500 and over $2,000 depending on the scope of the staging requirements and home size. These fees include rental of furniture for full staging, accessories and artwork, inventory pickup, delivery, room configuration and set-up and de-staging.
Property tax
Depending on what time of the year you sell your home, if you are current on your property taxes you may have pay prorated property tax or you may get some credited back to you. This varies on every home sale.
Other fees
Other fees that seller may pay are cost home warranty, seller paid concession and others. All these fees are part of the negotiation between buyer and seller.
Conclusion
In Arizona, the cost for selling a home is typically range between 1 – 2% of the sale price. All these cost are paid at the settlement. Typically these won't be cash out of your pocket, rather it will be deducted from the profit on your home. Unless you are selling with low or no equity, then you will need to bring cash to the table.
Selling your home in Arizona
Contact Us or text or Tony Vejar today to discuss your potential Arizona House Value and our comprehensive marketing plan. We will prepare complimentary competitive market analysis (CMA) to find out what your home is worth at today's market.
How Much is My Phoenix Home is Worth Today?

Enter your home address and see your house value instantly for free
Contact us today!
Call or text
Tony Vejar
LuxuryAzLiving.com